Wow. I am just flat tired today.
Sick kids.
MIA husband.
Not-so-niceties continuing to swirl regarding my posts last week.
But it's good. Dialogue is good, listening to other perspectives is good, learning from others experiences is good. Especially when intended to be instructive and not destructive. And it's essential to striving to parent our children who have been adopted as very best we can.
Please take a few minutes to head over to Tonggu Momma's blog to read today's post. It's insightful and undoubtedly inspired. She and I are good buddies and I am incredibly fond of her. But beyond thinking she's a crazy cool friend, she's a very gifted writer and a diligent and devoted adoptive mama.
And she's done a brilliant job of sharing what's on her heart.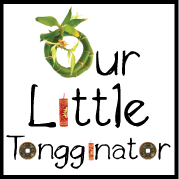 If you're an adoptive parent, or a potential adoptive parent, this is definitively worth your time.